On this Day in Tech History
2/27/2023 by David Smooke
Today ties back to many days. Lets learn more about the history of technology. With HackerNoon's new "On This Day in Tech History" feature, you can learn key historical tech events on this date in tech history, as well as, browse HackerNoon stories published on the same day over the years. The stories surface via HackerNoon content management system, and the key historical events were/are sourced by the Hackership and the HackerNoon editorial team. Everyday features historically significant technology events, like the ones pictured above: Mosiac's launch in '93, Netscape's plan to challenge Microsoft in '96, and Napster shutting down in '01.
HackerNoon Homepage Integration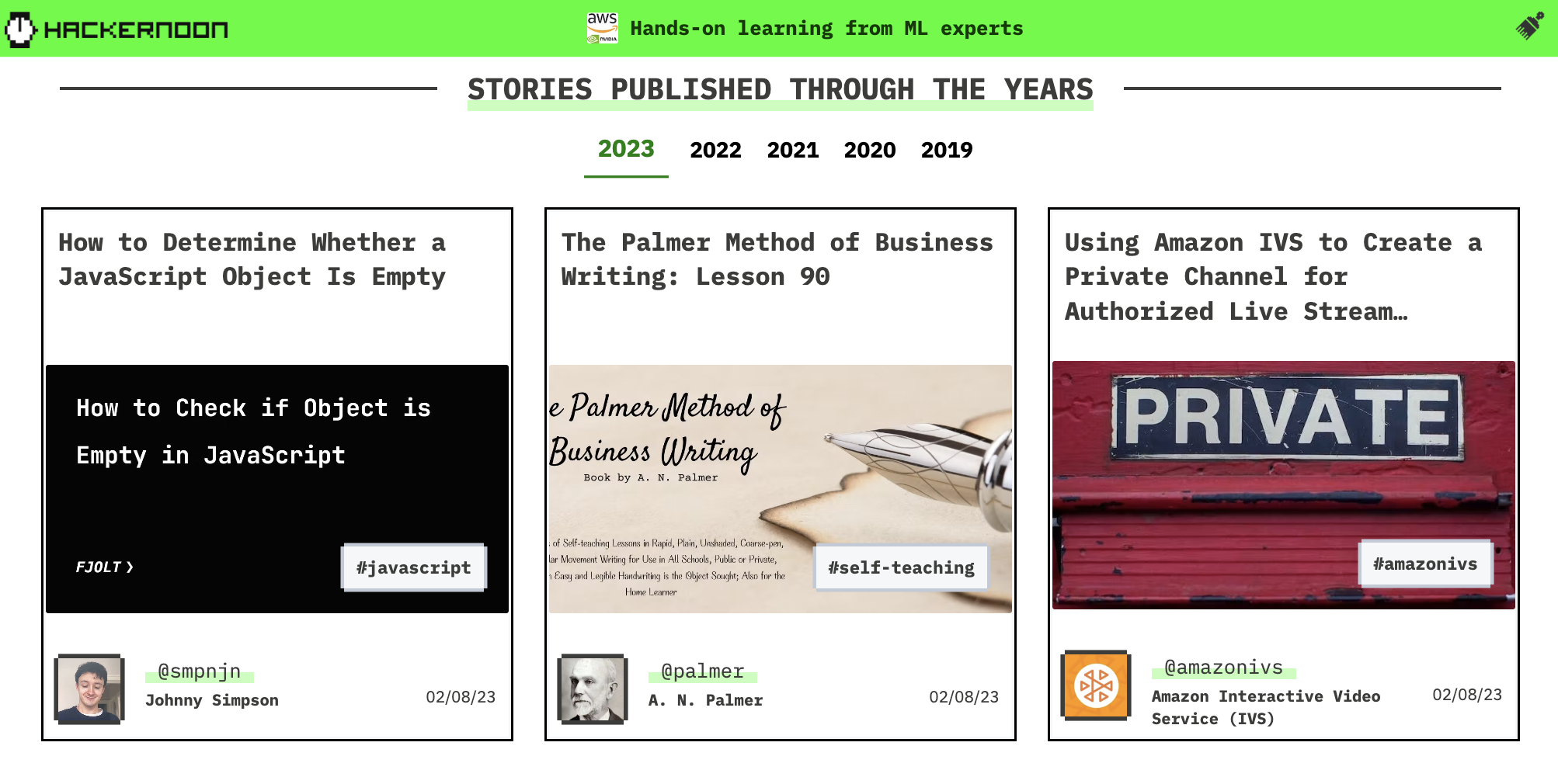 We're always playing with how to curate. The HackerNoon homepage is visited by millions per month. As we did with live reader reactions, technology polls, trending stories, and trending companies before it, On This Day in Tech History also curate to our homepage (pictured above). You can also find This Day in Tech History via tech stories archive and the noonification newsletter.
Behind the Scenes
Software Developer Beni Mahat built this feature :-) And he has a couple notes about how it's built:
"HackerNoon has so many stories though out the years with stories published everyday. This feature takes the current date and queries stories published on that date though out the years. Each year section houses nine stories in a carousel built with the react-elastic-carousel package, and has a link to access the full list of stories from that day via the HackerNoon Archives page. Not only does this page bring back stories from the past but it also has Historic tech events on our own CMS, curated by our editors so we can enjoy looking back, remember, and reminisce on how far technology has come."
Featured image, July 2 On This Day in Tech History.
Comments
Being older than dust I'll look forward to this. ☺